Thu 17 Nov, 2011
Tea Party of Gilmer County
Welcome to the  our Website
 ++++++++++++++++++++++++++++++++++++++++++++++++++++++++++++++++
Our next 

regular

monthly meeting

Monday, September 12, 2016
6:30 pm
MONDAY NIGHT AT THE MOVIES
NOW SHOWING
"AGENDA 2 – MASTERS OF DECEIT
Georgia Arts and Heritage Association (GAHA)


207 Dalton St


Ellijay, GA
Note: Parking is limited in front of the GAHA building.
Use either of the ETC parking lots or the Municipal parking lot

Some of you may remember Agenda 1, the first in this series. This is the follow up.
Filmmaker Curtis Bowers hit the road in 2010 with his film AGENDA, people began to wake up. AGENDA became one of the best selling independent documentaries of all time, and grass roots America finally had a tool to connect the dots.
Join Curtis Bowers as he heads out again to expose the Masters of Deceit and their purposeful, premeditated, treasonous attacks on our freedom.

REFRESHMENTS
z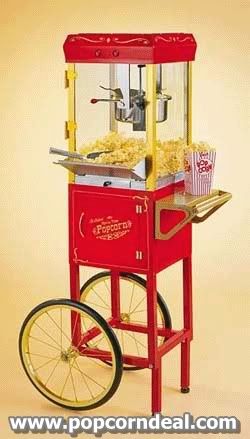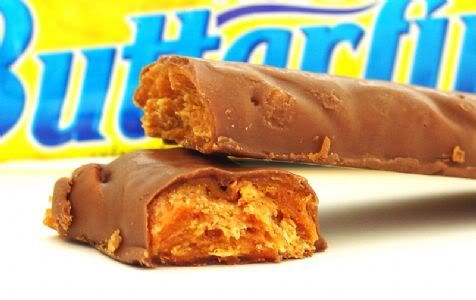 ++++++++++++++++++++++++++++++++++++++++++++++++++
SHENNIGANS AT THE STATE HOUSE
Item #3:  Georgia's JQC Amendment
| | |
| --- | --- |
| | |
| Jessica Szilagyi | |
Vote NO


on Georgia's JQC Amendment (#3) this fall


This November, Georgia voters will decide whether or not abolishing Georgia's judicial watchdog group and letting our elected officials pick new members is a good idea.

Let me be a little more clear: the Georgia legislature wants you to give them the power to restructure an independent watchdog agency they simply weren't happy with and we are supposed to believe that intent is honest and pure.

Thanks to a bill passed by the Georgia legislature earlier this year, an amendment is proposed to change the Georgia Constitution in order to dissolve the current judicial watchdog group, the Judicial Qualifying Commission, better known as the JQC.

That's right. Our elected officials want to "rework" how the one and only state oversight Commission for judges operates to benefit their own interests. This is one of those times that we ask ourselves, "If it ain't broke, why fix it?
To read the entire article click on the link below.
Item #2:  Opportunity School Districts
This November Senate Resolution 287 will be on the ballot for Georgian's vote.  The resolution reads:  "Shall the Constitution of Georgia be amended to allow the state to intervene in chronically failing public schools in order to improve student performance?"
This is a really bad idea with unknown repercussions.  But the BIG question is this:  If the State of Georgia thinks they can improve student performance, why don't they share that information with our schools and our teachers.  Why do you need an amendment to the Georgia Constitution?  The answer is, YOU DON'T unless you have a hidden agenda.
VOTE NO  ON OPPORTUNITY SCHOOL DISTRICTS, SB 133-SR287.
What do these two things have in common?  It is nothing more than a blatant attempt at a power grab  by the state officials.
++++++++++++++++++++++++++++++++++++++++++++
 TEA PARTY OF GILMER COUNTY LUNCH BUNCH:

4th Tuesday

– 12 Noon

each month
NEXT LUNCH BUNCH:


El Rey Restaurant, Tuesday, September 27, at Noon

El Rey Restaurant

is located off of Maddox Drive next to the McDonalds Restaurant.  All members of the TEA Party and the General Public are cordially invited to attend.  Topics of interest regarding the issues of our times are discussed and up to date information is provided.  Come and join us, have your lunch and get informed.
+++++++++++++++++++++++++++++++++++++++++++++++++++++++++
April 29, 2016
Our latest editorial is by George McClellan titled, "Unity."  George touches on the condition of our nation today, the candidates for President, the givers versus the takers in today's society and more. 
+++++++++++++++++++++++++++++++++++++++++++++++++++++++++++++++++++++++++++++++++
REPORT ON IMMIGRANTS NOW LIVING IN THE UNITED STATES
The Center for Immigration Studies (CIS) has published a report documenting the approximate total legal and illegal immigrants and their children in the United States at this time.  It is quite interesting and should be made known to the American people.
This report should put to rest the question of how many immigrants are residing in the US, the percentage that are illegal, and the impact that the rapid increase of both legal and illegal immigrants have had on our nation's infrastructure.  It should be pointed out that the Tea Part of Gilmer County is not anti-immigrant.  Rather we welcome immigration but only if it follows current U.S. immigration laws and is limited to the extent that our infrastructure can adequately assimilate the influx.
+++++++++++++++++++++++++++++++++++++++++++++++++++++++++++++++++++++++++++++++++
National Anthem like you've never heard it before.
500 high school choir students sing the U.S. National anthem in a high-rise hotel. Each night before curfew, they gather on their balconies to sing the Star-Spangled Banner from the balconies of the 18-story atrium at Louisville's downtown Hyatt Regency as part of the Kentucky Music Educators convention. You can't help it but get goose bumps when you hear them sing.
+++++++++++++++++++++++++++++++++++++++++++++++++++++++++++++++++++++++++++++++++
Join Our Mailing List
Contacts: Communications Directors
Frank Oglesby at oglesby(at sign)ellijay.com and Joene DePlancke, joene(at sign)ellijay.com